1st French renter and manufacturer
"From Manufacturer to Customer"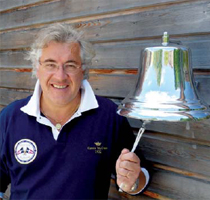 In 1982 in Digoin, a small town in Burgundy, France Passion Plaisance was born through the initiative of a handful of passionate people. They were among the first to offer the possibility to discover their region from aboard a houseboat.
More than just a travel agency, FPP is also a constructor of canal boats. Currently their famous Tarpon (a classic among canal boats) sails on the rivers and canals all over Europe.
FPP TRAVEL is an agency specialising in river and canal tourism, created by a small group of enthusiasts eager to share the many joys of cruising on licence free boats, and discovering the hidden treasures of different regions.
FPP TRAVEL is:
A rich network of 34 years experience in the design, manufacturing rental of river and canal boats 40 bases in France and Europe
40 possible one-way cruises
More than 70 models of boat – 0 to 5 cabins
4 ranges of comfort to meet the needs and budgets of everyone
Our confidentiality' Guaranties:
1st French renter and manufacturer
Specializing in river tourism for 40 years
6 ranges of canal boat:

Premium : top of the range
Classic : the reference of river tourism
Simply : best quality to price ratio on the market
Access : accessible to people with a disability, labialized "Tourism and Handicap"
Cosy
Electric
Our Team
STEPHANIE
Experience : Stéphanie has experience in commercial and administrative work
Language : French
I have been working for the company since May 2012, and have joined the sales team and am available to advise you with a smile. I know inform you on all our destinations, especially Burgundy
CHARLOTTE
Experience : Charlotte has handled boardings, worked on Canalous bases, instruction before boarding, and has worked for 10 years in the sales department of FPP Travel
Languages: French, German, Italian and English
I can advise you on all our destinations especially on the Mayenne, the canal lateral à la Loire and Burgundy
VERONIQUE
Experience : Véronique has worked on Canalous bases and for 22 years within the sales department of FPP Travel.
Languages : French and a little English
My experience of over 20 years in the Canalous Group is a guarantee of my knowledge of boating. I know tell you about all our destinations, particularly on the Roanne canal, Camargue, Herault, Aude, Lot and Burgundy.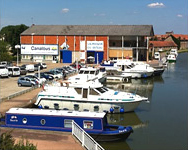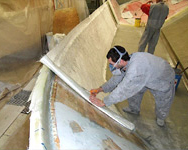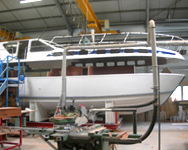 Our engineering departments: visit our workshop on simple request
Do you wish to buy a boat? Check our offers
Our engagements:
Propose the best quality/price ratio on the market
A multilingual team at your complete disposal to advise you on the choice of the boat and the area
Very flexible Hiring Conditions/Terms
Use your suggestions to improve our boats

Our sales team is at your complete disposal
Have a nice cruise with France Passion Plaisance!