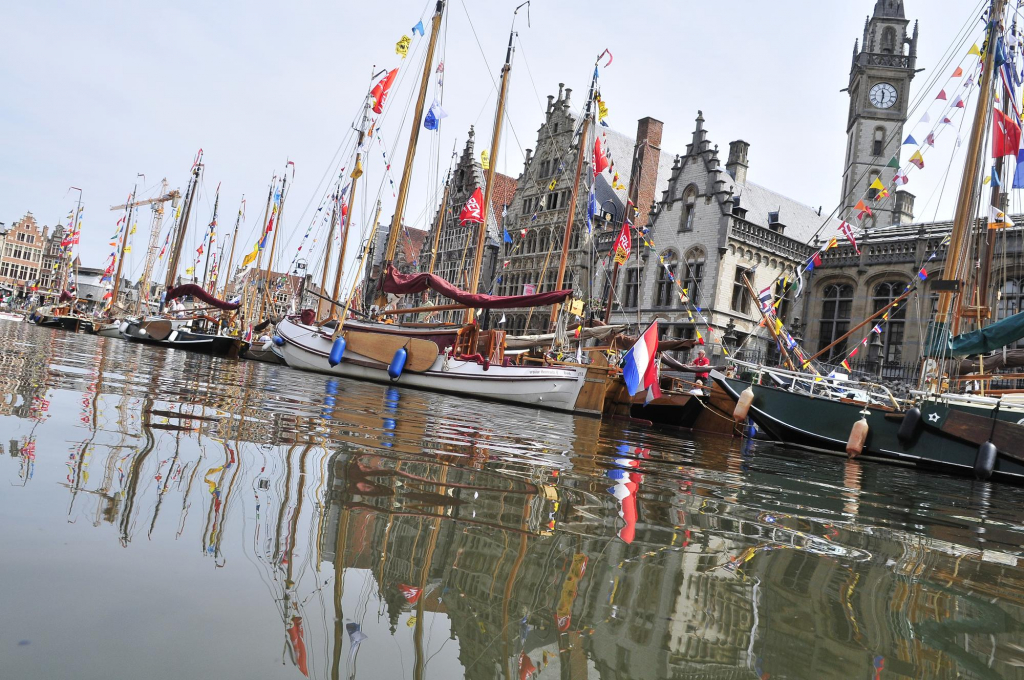 Immerse yourself in the culture and traditions of Flanders aboard your houseboat
Head to our waterway base in Dinant where we'll train you on everything there is to know about captaining your licence-free boat. You'll then be able to navigate the Schipdonk Canal with total peace of mind, heading towards the Lys, the Deule or another of Belgium's many waterways. Take the time to enjoy every moment of your cruise, starting with going through the locks, which is always a highlight.
Travelling through Flanders on a houseboat means taking the time to explore every corner of this multi-faceted region. Belgium is famous for its many abbeys – great places for a relaxed excursion and the opportunity to pick up some of the cheeses and beers that have really made a name for these Belgian Trappist abbeys, to enjoy aboard your boat.
From culinary delights to the wonder of the most prestigious sites: a multi-faceted waterway cruise
Extend this initiation into Flemish gastronomy by visiting the traditional markets organised in all the communes you travel through. It's up to you to choose whether you prefer to book a table in one of the restaurants located on the waterway banks or get your family or friends together on the deck of your boat to enjoy Flemish-style asparagus or the famous Flanders' Hochepot. The more athletic among you can also leave the houseboat to indulge in their favourite activities, off-road cycling along the towpaths or fishing, taking advantage of Belgium's many ponds. Finally, your waterway cruise will allow you to stop off at the region's most emblematic sites, so marvel at the city of Bruges, the Venice of the North, or the imposing belfry of the city of Kortrijk.