Porto and the Douro River are situated in the north of Portugal. Only a few cities can claim to have both sea and river and , and it is along the River that find the major attractions are to be found.
With 210km of navigable waters, the region has three sites classified by UNESCO as World Heritage – Historical City of Porto, Archaeological Park of the Côa Valley and the magnificent Douro Valley. The Douro is a subtle mix of ingredients, refined throughout the years, reborn each season and resulting in an explosion of colours .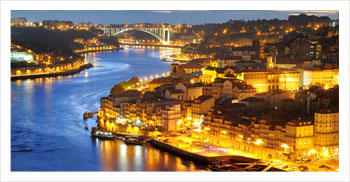 Informations
TO SEE :
Historical city of Porto
5 Locks – one being the highest in Europe, 35m hig
Douro Valley – "Quintas" (Wine estates)
Breathtaking landscapes
Archaeological Park of the Côa Valley
TO TASTE : In a country known for its cuisine, Porto & Douro are no exception! You'll find along the river many restaurants with their own pier for you to try the best of the region.
Good wines can be found everywhere – you'll be cruising in a world famous wine region! From award winning wines to the famous Port Wine, you'll find a big variety to taste.
TO KNOW : You will learn about the many legends concerning different areas of the river. What we know for sure is that this is the first demarcated wine region in the world (1756) and the first terraces were manmade. This landscape sculpted by men, together with the authentic production of wine attracted the attention of UNESCO.
MOST IMPORTANT : As all holiday destinations should be, this is a region that combines the best of many worlds: fun, culture, gastronomy and wines, with breath-taking views where you experience some of the best feelings life can give you.
Enjoy it!
Photos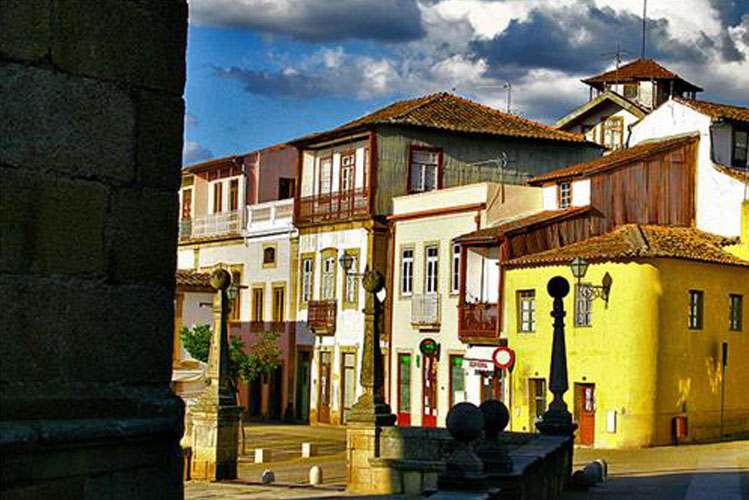 Videos
Feel Douro
Tourist Attractions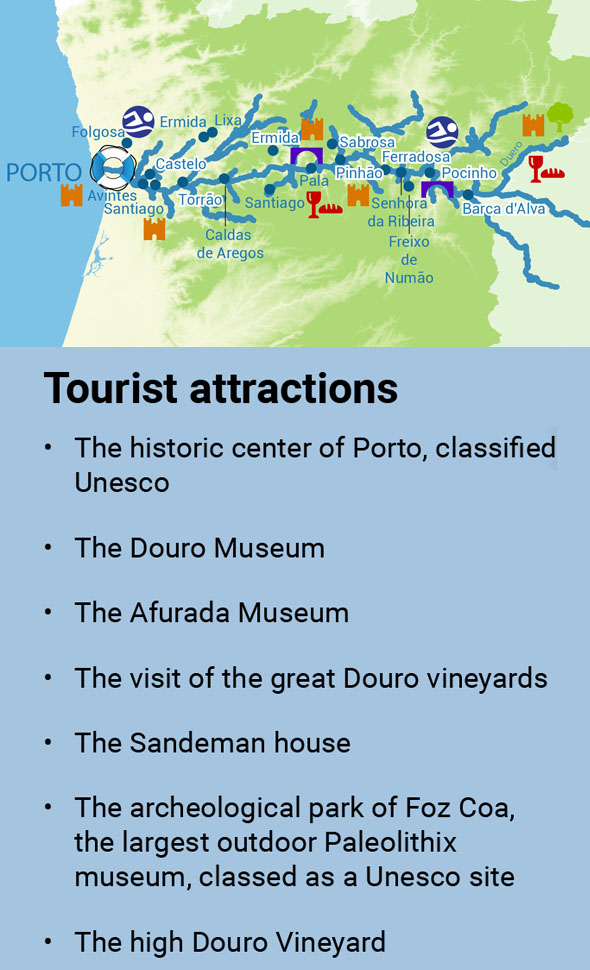 Routes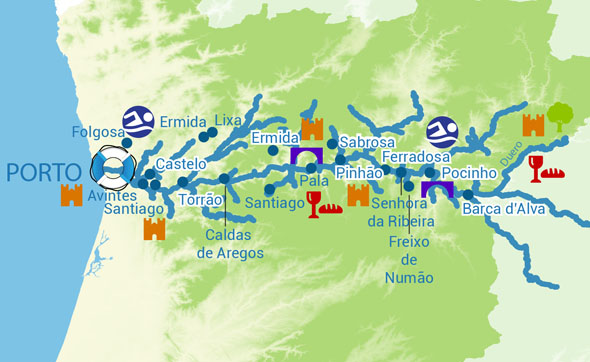 Suggestions for cruises from Porto
Week-end
Porto – Caldas de Aregos – Porto : 150 km – 4 locks – 16 hours
Mini-Week
Porto – Pinhão – Porto : 250 km – 6 locks – 24 hours
One week
Porto – Senhora da Ribeira – Porto : 320 km – 8 locks – 40 hours
Two Weeks
Porto – Barca d'Alva – Porto : 420 km – 10 locks- 56 hours