Here the colours of nature mingle harmoniously, the pink of the flamingos, the black bulls and the white horses. This is Carnon, it is found in Camargue, the country of marshes, a vast natural park. Carnon is a city with a strong identity which it seeks to preserve along with its inheritance.
It has an interesting character as it is seperated into two entities: Maugio, with its preserved site of the 'Golden Pond', and Carnon, with its coastline, dunes and beaches, which add the attraction of the sea to the traditions of Petite Camargue.
You can also visit the orchards, pasturelands and the herds who graze there. With its activity zones and seaside resorts it is the perfect place to either relax or enjoy a sporty or cultural holiday.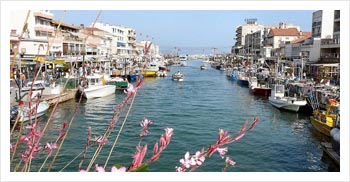 Information :
Transport from the TGV train station in Montpellier (15km) or from the airport at Fréjorgues (7km) to the departure base can be arranged.
The one-way between the Canal du Rhône à Sète and Canal du Midi may be cancelled due to climatic conditions preventing the passage through the Lake Thau.
Informations
To see: the medieval city of Aigues-Mortes.
To taste: seafood, catigot aux gambas.
To know: In Palavas les flots, you will find a revolving, panoramic restaurant which offers a remarkable view of the area.
Most Important: The Georges Brassens Complex in Sète.
On the Rhone à Sète Canal
Over a hundred kilometers long, the Rhone à Sète canal goes through Languedoc and the Petite Camargue to reach Provence. It is the canal of the Couth and the inland waterways of the Southeast. The Beaucaire, together with the Etangs Canal, form today what is known as the Rhone à Sète Canal which connects the Thau Lake and the Sète in Beaucaire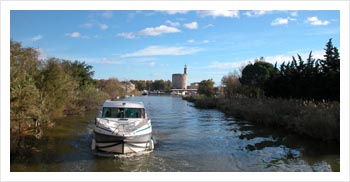 On the South Canal
Built in the 17th century by Pierre-Paul Riquet with his famous round locks, this canal was classified "world wonder" by the UNESCO in 1996.
A true hydrolic museum, the South Canal combines a variety of sites and cultural richness which creates a unique experience. Along the 240km from Toulouse to the Thau Lake there is 61 locks, 55 aquaducts, 7 canal bridges and 126 bridges.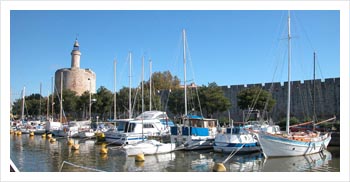 Photos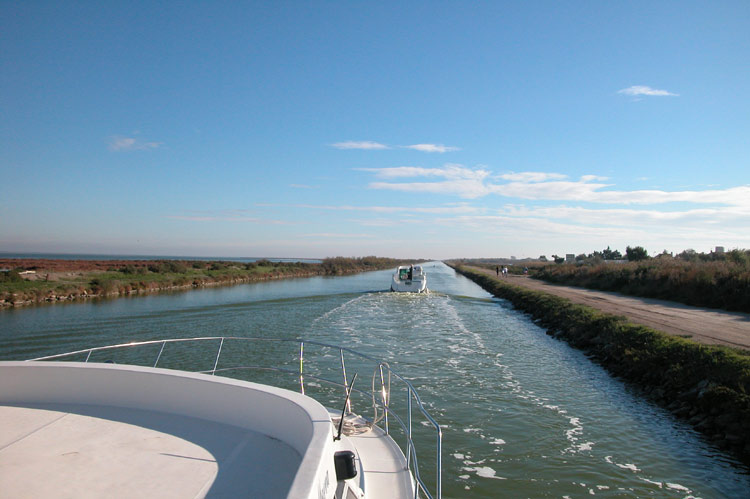 Videos
Tourist attractions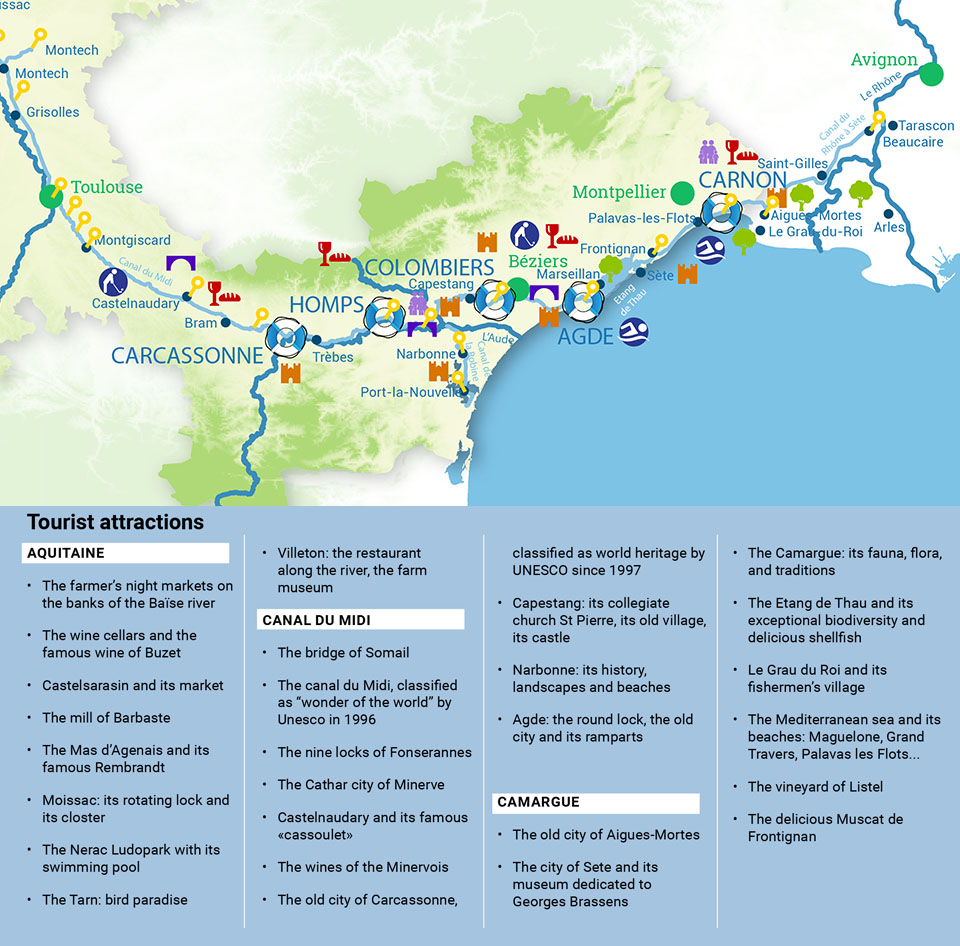 Discover all our tourist information from Carnon. Go off to explore the Camargue with its pink flamingos, its black bulls and its white horses. Rent a boat without licence and visit the medieval city of Aigues-Mortes, savour seafood and go to Sète where you will find the Georges Brassens Complex and the Paul Valéry museum.
To know the tourist information from Carnon, you can open the interactive map in Google Maps by clicking the map below.
Routes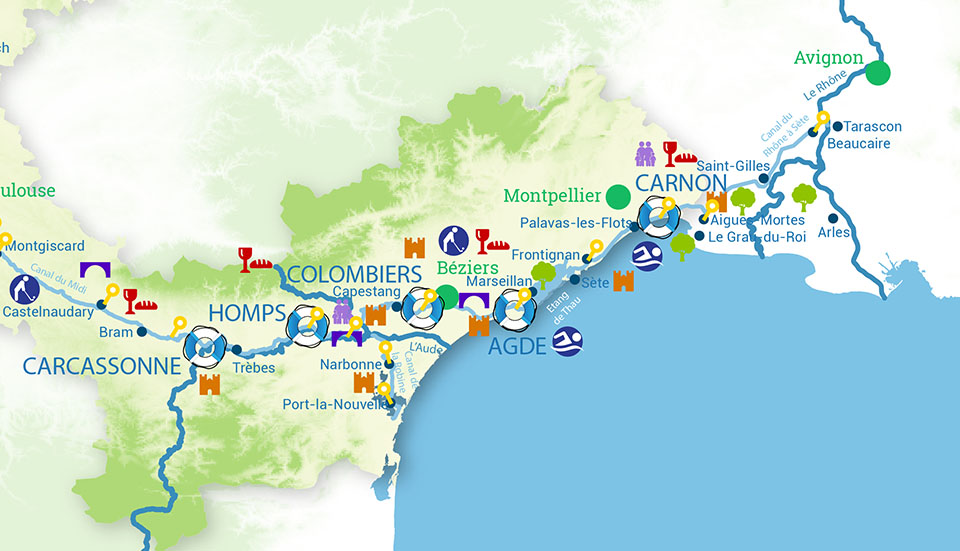 Suggestions for cruises from Carnon
Week-end
Carnon – Aigues-Mortes – Carnon: 40 km, 0 lock, 8 hours
Mini week
Carnon, Marseillan, Carnon : 94 km, 0 lock, 12 hours
Carnon, Agde, Carnon : 114 km, 6 locks, 16 hours
Carnon, St-Gilles, Carnon : 114 km, 0 lock, 14 hours
Mini week One way
Carnon – St Gilles – Carnon – Agde : 148 km, 3 locks 19 hours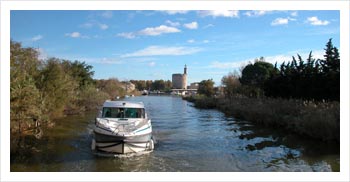 One week
Carnon, Beaucaire, Carnon : 142 km, 2 locks, 20 hours
Carnon, Capestang, Carnon : 200 km, 30 locks, 32 hours
Carnon, Beaucaire, Sète, Carnon : 198 km, 2 locks, 28 hours
One week One way
Carnon – Homps : 143 km, 17 locks, 27 hours
Carnon – Aigues-Mortes – Colombiers : 125 km, 15 locks, 25 hours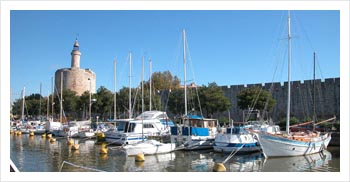 Two weeks
Carnon, Narbonne, Carnon : 260 km, 52 locks, 46 hours
Two weeks One way
Carnon, Beaucaire, Carnon, Homps : 285 km, 22 locks, 43 hours
Carnon, Carcassonne : 180 km, 33 locks, 35 hours