Poland will delight all lovers of authentic holiday in the heart of an unspoilt and amazing nature!
Starting from the nearby of Rybina, you will discover an authentic Poland. It will invite you over its waters to discover its history, so rich, but also its traditions and well preserved folklore, and not to mention its cuisine , influenced by the many historic changes, is of great variety.
With its fleet of Budget boats, Poland offers a great opportunity to get away in Europe at low prices, while discovering the pleasures of canalboat holidays.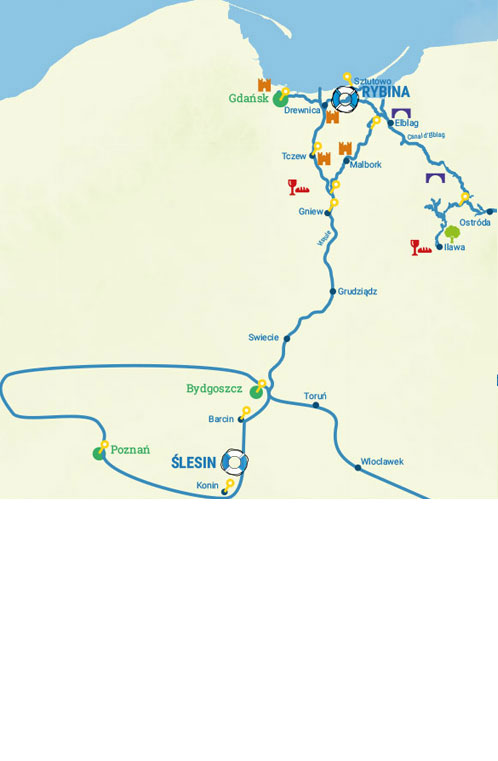 Photos of our inland cruises: Poland
Discover photos of Poland and imagine your inland cruise on a license free boat.
Videos of our cruises: Poland
Madame oreille