River cruise in Southern Norway on the Telemark Canal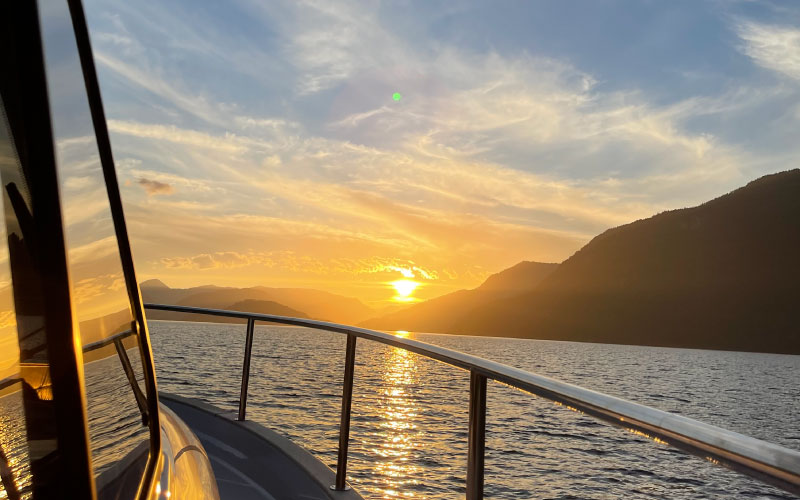 The Telemark Canal is a unique way to discover the authenticity and nature of Norway. The canal connects Skien to the Dalen Fjords and is 105 km long. Enjoy a leisurely river cruise at a gentle pace to discover the most beautiful landscapes of the land of the midnight sun.
Norwegians are very attached to the Telemark Canal, which they consider to be the 8th wonder of the world. The canal was once used to transport goods to the most remote areas. Today it is very popular with boaters for the magnificent scenery it passes through, on a route with few locks: only eight in the whole canal.
The magnificent landscapes of this vast country are a real invitation to hike or cycle. During your barge holiday, you will find well-equipped river stops and you will certainly be won over by the warm welcome generally given by the inhabitants.
Discover Norway and its fjords with a boat rental without a licence
The beauty of Norway's nature is both wild and domesticated, and will enchant those who love the great outdoors and environmentally responsible tourism. In just a few kilometres, the scenery can change dramatically: from forests to endless meadows, or from high, steep mountains to the famous fjords of Northern Europe. The river cruise in a houseboat without a licence will allow you to discover this great variety from an exceptional point of view from the waterway.
The barge tours departing from Porsgrunn will allow you to discover this multitude of landscapes, while living immersed in the Norwegian culture.
The Fjord country is also known for its intense cultural life, combining tradition, modernity and diversity in areas as varied as music and painting.
The best thing about a riverboat holiday in Norway? Meet the fishermen and buy fish directly from the harbour for fresh local produce.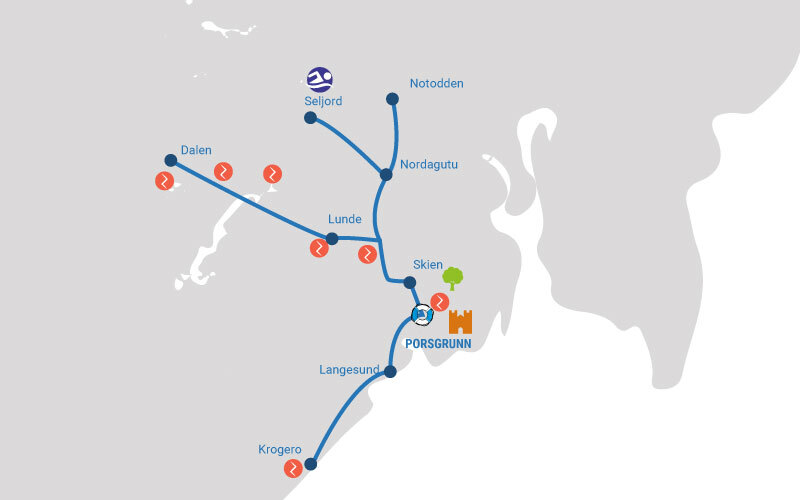 Discover the region through our lens
1- The Norwegian "kos"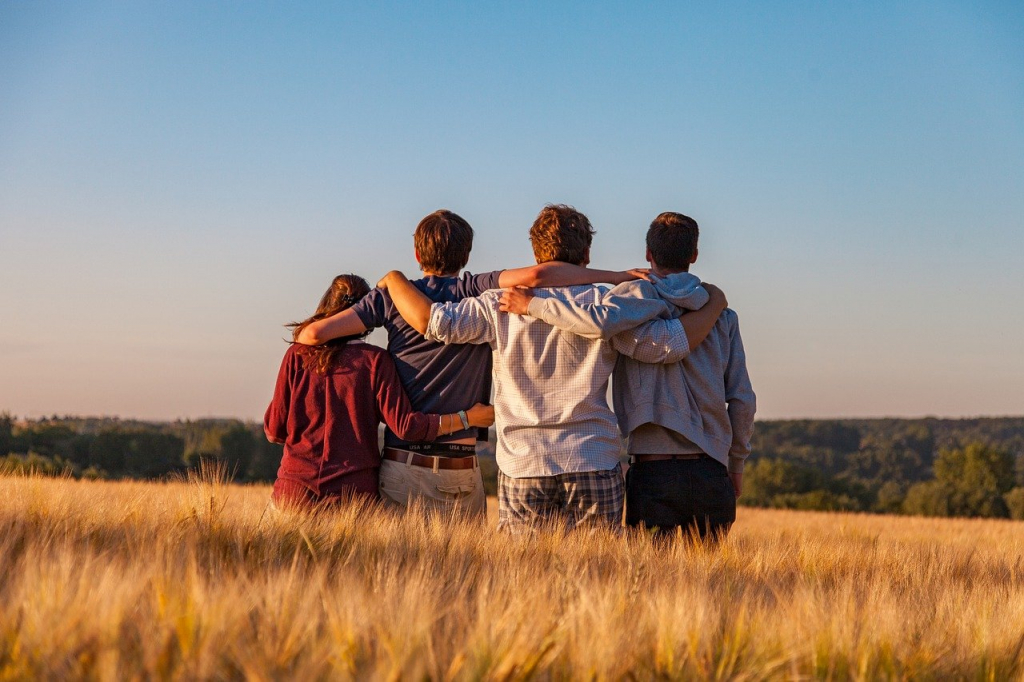 It's a typically Scandinavian concept, the kos, corresponds to this idea of enjoying small simple pleasures. On a river cruise, it's easy to experience the kos: a drink with friends at sunset, discovering a local speciality, walking in the middle of nature, etc. There is no shortage of opportunities.
2- Standing wood churches.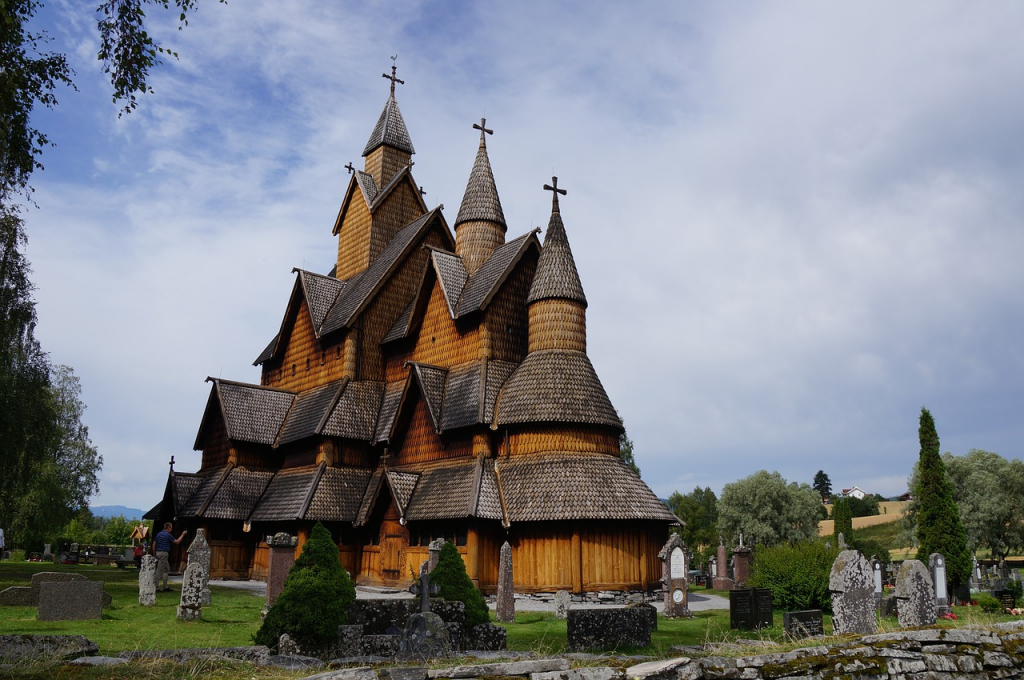 The standing wooden churches, or stavkirke, are the legacy of Viking art, who, with their boat-building skills, passed on this heritage to make these rather impressive monuments. There are only 28 left in the whole country.
3- Sommarland Water Park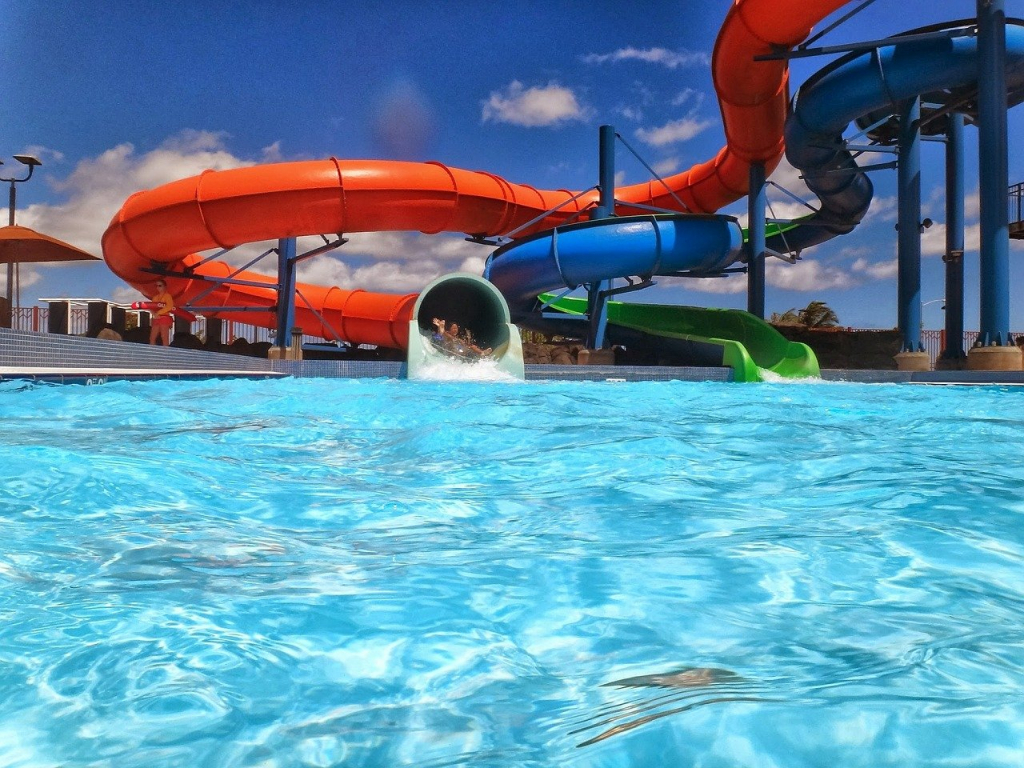 An entertaining stopover not far from the canal that will appeal to young and old alike, with different types of attractions and slides for thrills.
4- Henrik Ibsen Museum in Skien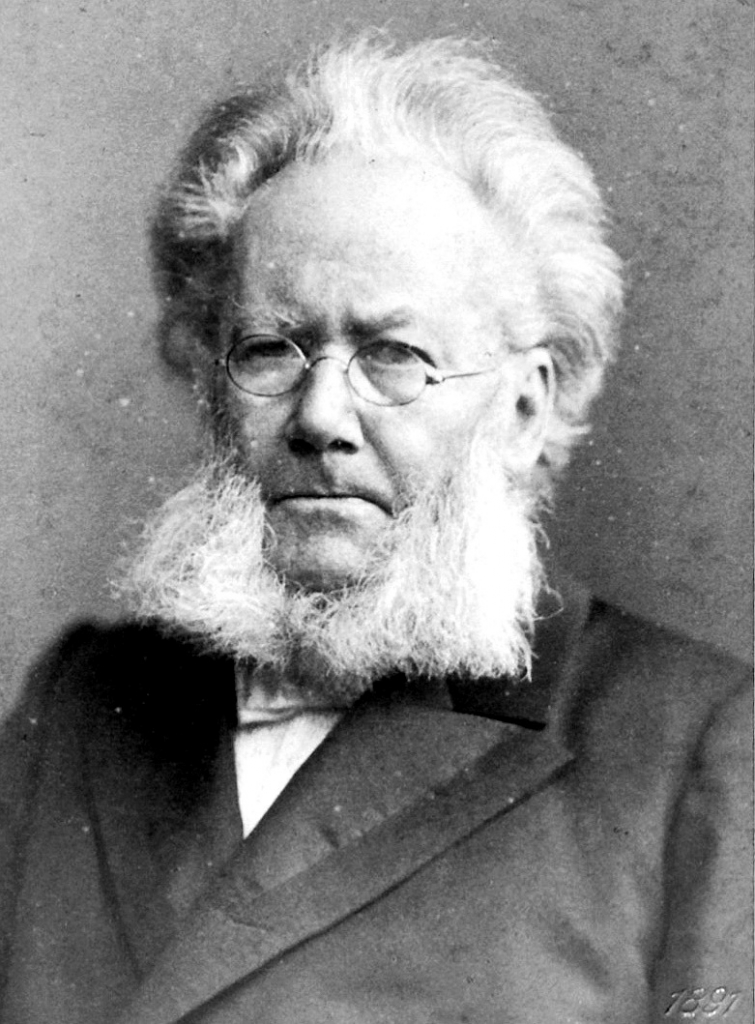 Discover the childhood home and life's work of Henrik Ibsen. A poet and playwright in the 19th century, he is considered the "father of modern theatre". Audiovisual presentations and guides will allow you to see the owner and learn more about his life.