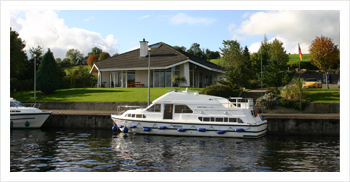 Carick-on-shanon:The town of Carrick-on-Shannon is justly considered to be the center of cruising in Ireland. This ideal location is where Carrickcraft established it's first Marina back in 1970. It has grown into a large town with many shops, pubs, restaurants and a thriving hire boat industry.
Informations
To see: A short cruise north of Carrick-on-Shannon takes you to the Shannon/Erne waterway, a short canal which links the River Shannon in the Republic of Ireland with Lough Erne in Northern Ireland. It is the only section on the inland waterways with automatic locks, operated using a swipe card.
To taste: A pint of Guinness must be tried in one of the many pubs along the waterway, while enjoying a traditional Irish music session – often accompanied by Irish dancing!
To Know: Costello Chapel in Carrick-on-Shannon is the smallest chapel in Ireland and the second smallest in the world!
Most important: A short cruise from Carrick-on-Shannon will take you to Lough Key, where you will find Lough Key Forest Park and Visitor Centre – a must see destination on the Shannon.
Photos
Touristic attractions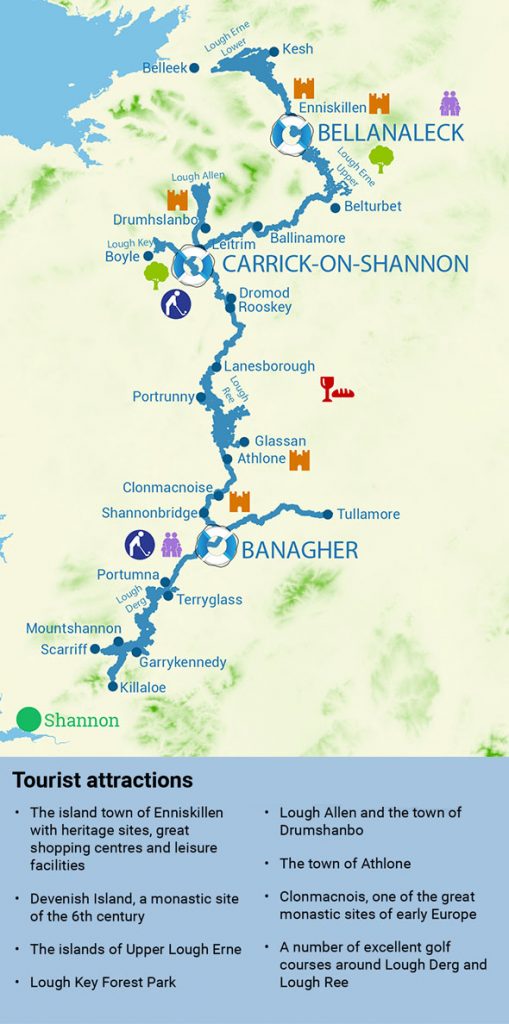 Routes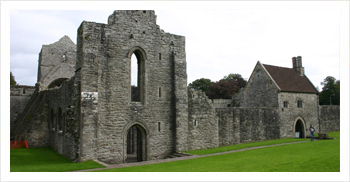 Suggestions for cruises from Carick-on-shanon
Mini-week
Carrick-on-Shannon – Boyle – Carrick-on-Shannon – Rosskey – Carrick-on-Shannon : 15 hours, 4 locks
One week
Carrick-on-Shannon – Rooskey – Lanesborough – Athlone – Carrick-on-Shannon : 23 hours, 6 locks
One week one way
Carrick-on-Shannon – Banagher : 16 hours, 4 locks