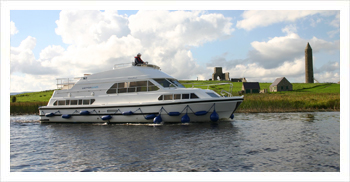 Banagher: Banagher is the most southern of Carrickcraft's 3 marinas and is the ideal centre for exploring the lower Shannon and Lough Derg, the largest lake on the waterway system.
Informations
To see: Clonmacnois, one of the great monastic sites of early Europe is just a short cruise from Banagher, and it is much better approached by river than by road.
To taste : A pint of Guinness must be tried in one of the many pubs along the waterway, while enjoying a traditional Irish music session – often accompanied by Irish dancing!
To know : There are a number of excellent golf courses around Lough Ree and Lough Derg, many where you can moor right beside the green!
Most important : There are many quaint villages in Lough Derg with award winning pubs and restaurants.
Photos
Touristic attractions
Suggestions for cruises from Banagher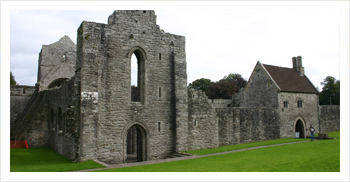 One week
Banagher – Killaloe – Banagher – Clonmacnois – Banagher : 23 hours, 2 locks
2 weeks one way
Banagher – Bellanaleck : 32 hours, 21 locks
Banagher – Carrick on Shannon : 16 hours, 5 locks