Discover a river cruise in the Lot
Discover the River Lot and cruise on one of the loveliest rivers in France with its coloured cliffs that possess hundreds of birds' nests, picturesque villages, magnificent castles (the castle of Mercues), wooded hills, caves, burial chambers and middle-age monuments. The Lot is also famous for its gastronomy thanks to the wine of Cahors, the foie-gras and "confits".
Information :
Because of the risk of flooding, navigation is difficult to guarantee on the river Lot before early May. If your departure is made impossible by these floods, we reserve the right to offer an alternate route.

Discover the maps of information and tourist attractions of your route in Lot: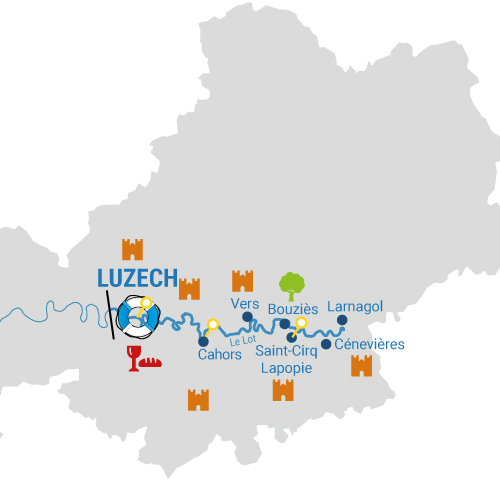 Photos of our inland cruises: Lot
Discover photos of the Lot region and imagine your inland cruise on one of the most beautiful rivers in France.
Videos of our cruises: Lot