The "Göta Kanal" is also called Sweden's greatest wonder.
It stretches from Sjötorp on Lake Vänern to Söderköping on the east coast – 190 kilometres and 58 locks. Our departure bases are in Söderköping and Sjötorp, and you can choose a one-way or return trip. The one way trip from Sjötorp to Söderköping or vice versa can be done in one or two weeks. The return trip from either base allows you to get to Lake "Vättern" and back.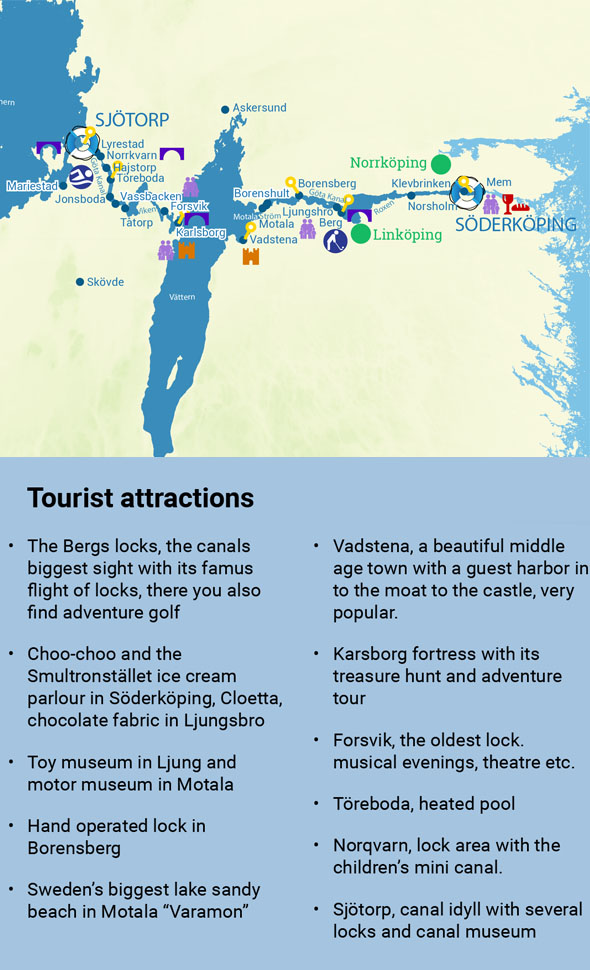 Photos of our inland cruises : Sweden
Discover Sweden's photos and imagine your inland cruise on one of the most beautiful rivers in Sverige.