Languimberg is a small village in north-eastern France with only 192 inhabitants. It is located in the heart of the Moselle area, in Lorraine. This French department is the most densely populated of the Lorraine region. It owes its name to the Moselle River, a tributary of the Rhine, which runs through the western part of the region and Metz.
Languimberg village is conveniently located close to Sarrebourg and Sainte-Croix Animal Park. A stop in the village restaurant, which has a Michelin star, and which combines gastronomy and conviviality: you will be able to enjoy dishes combining local trends and colours, in accordance with the seasons.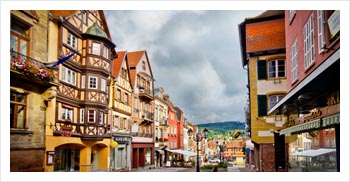 Cruising along the Houillères canal in the Sarre region, you will discover majestic landscapes: beautiful forests, rural landscapes, large lakes offering various water sports.
Without a doubt, this is the ideal starting point to discover the colourful Lorraine region !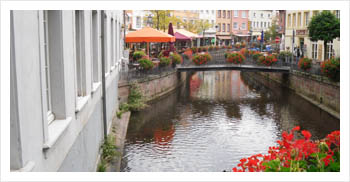 Informations
TO BE SEEN : Castle of Fénétrange, stained glass windows and the Chagal tapestry at the Chapel des Cordeliers in Sarrebourg, Sarreguemines : its earthenware museums, its garden and its archaeological park, the small town of Sarralbe.
SPECIALITIES : Plum specialities: jam, brandy, liqueur or pie; the noble crayfish, Lorraine hotpot, the famous quiche lorraine, the 'quenelle lorraine' the 'Munster géromé' or 'chardons Lorrains'
FACT : the canal des houillères de la Sarre is bordered by a bike path from Houillon to beyond Sarreguemines. This cycle path is part of the Eurovélo 5 (this bikeway will ultimately link London, England to Brindisi-Italy).
Our favourite : the animal park in St. Croix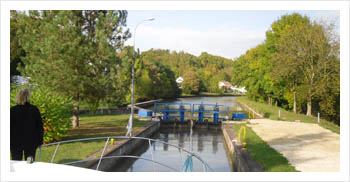 Navigation on the Canal des Houillères à la Sarre
This canal forms a waterway 105 km long, including 64 km artificial canal with 27 locks. From Sarreguemines, this canal runs through the beautiful valley of the Saar and runs along the Alsace Bossue and the regional park of Lorraine. It is also known to be one of the greenest in France. The channel also passes through the reservoir lakes of Lorraine Gondrexange, Mittersheim and Stock. From Saarbrücken to Gondrexange, there is a towpath converted into a cycle path.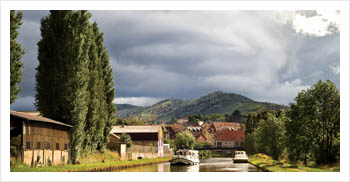 Navigation on the Canal Marne au Rhin
Sailing west along the canal Marne au Rhin, you will find yourself in a land with an unique character as you come across the historic town of Saverne . The inclined plane, Arzviller (ship lift), is the only one of its type in Europe and it replaces 17 locks in total! With its classic form (including the West Tunnel, and the Réchicourt Lock), this canal offers a total escape from the busyness of the city. Reputed to be a weaving canal, you will be enchanted by the magnificent landscapes you find as you cross the Vosges.
Photos
Videos
Madame Oreille
Madame Oreille
Aventure en voyage
Canalous alsace
Tourist attractions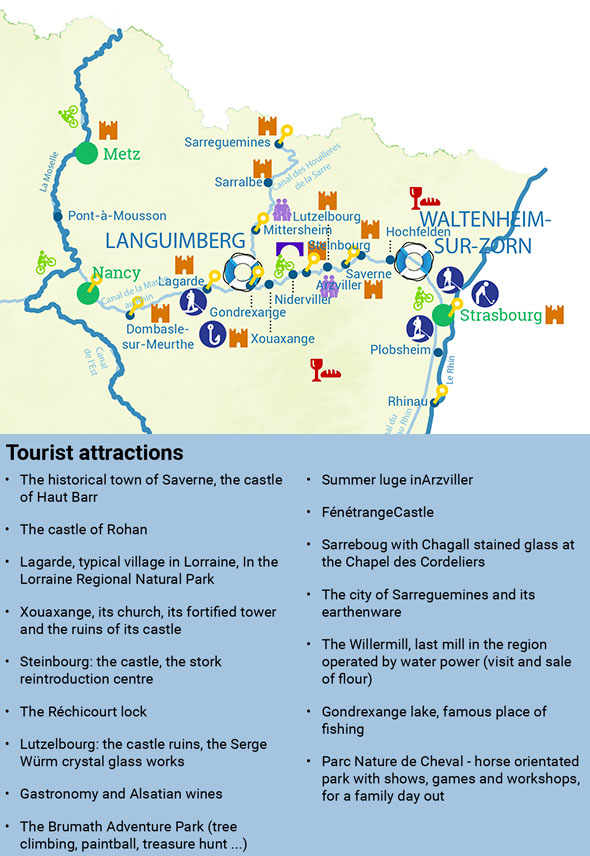 Routes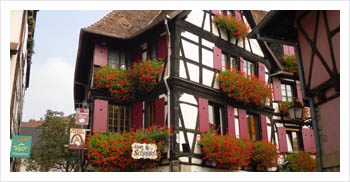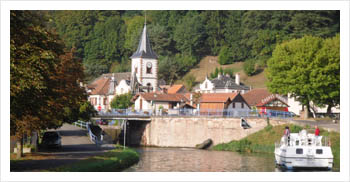 Suggestions for cruises from Languimberg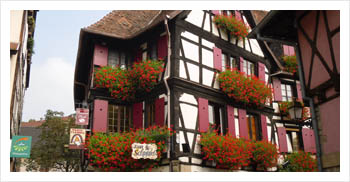 Week-end
Port du Houillon – Arzviller – Port du Houillon : 59 km, 2 locks, 10 hours
Port du Houillon – Lagarde – Port du Houillon : 42km, 14 locks, 10 hours
Port du Houillon – Mittersheim – Port du Houillon : 36km, 26 locks, 11 hours
Week-end one way
Port du Houillon – Waltenheim sur Zorn : 66 km, 26 locks, 16 hours
Mini week
Port du Houillon – Saverne – Port du Houillon : 86 km, 28 locks, 20 hours
Port du Houillon – Dombasle sur Meurthe et Moselle – Port du Houillon : 104km, 34 locks, 22 hours
Port du Houillon – St Philin – Port du Houillon : 120km, 34 locks, 22 hours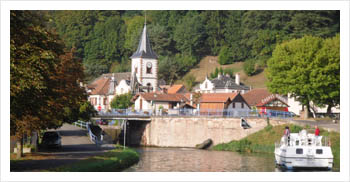 One week
Port du Houillon – Sarreguemines Lagarde – Port du Houillon : 166 km, 68 locks, 39 hours
Port du Houillon – Pompey – Port du Houillon : 153km, 46 locks, 32 hours
Port du Houillon – Hochfelden – Port du Houillon : 120km, 48 locks, 29 hours
Two weeks
Port du Houillon – Lagarde – Nancy – Toul – Neuves Maisons – Arzviller – Port du Houillon : 254 km, 74 locks, 52 hours
Port du Houillon – Sarreguemines – Lagarde – Nancy – Port du Houillon : 256km, 96 locks, 56 hours
Port du Houillon – Boofzheim – Port du Houillon : 228km, 88 locks, 53 hours