Mailly-le-Château : You'll believe you're in a dream if you choose to cruise along the Nivernais Canal, probably one of the most beautiful canals in France. The Nivernais Canal connects the Loire basin to the Seine while travelling through the beautifully preserved Morvan regional natural park.
Filled with history and tradition, this canal, built at the end of the 18th century, will bring to life the story of timber transport from Morvan to Paris.
Photos
Videos
Romain World Tour
Tourist attractions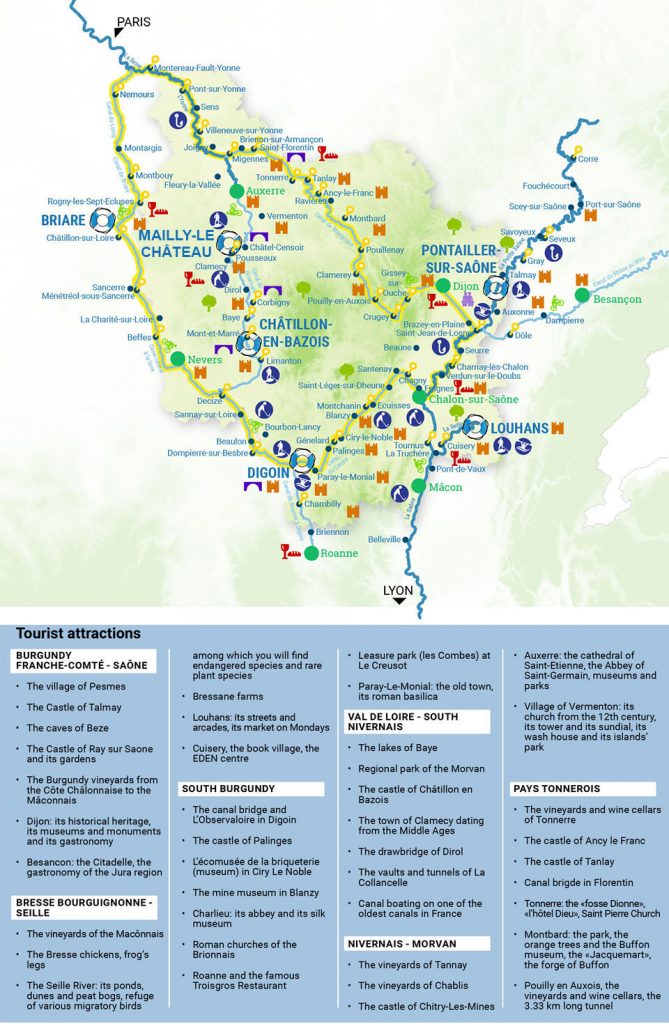 Discover all our tourist information from Mailly-le-Château. Make the most of pleasant moment on the canal of Nivernais by renting a boat or a barge without licence and discover a totally protected natural environment.
To know the tourist information from Mailly-le-Château , you can open the interactive map in Google Maps by clicking the map below.
Routes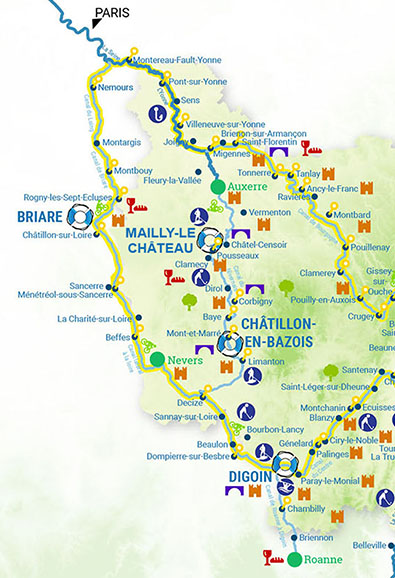 Suggestions for cruises from Mailly-le-Château
Week-end
Mailly-le-Château – Vermenton – Cravant-Bazarne – Mailly-le-Château : 36 km – 20 locks – 10 hours
Mini week
Mailly-le-Château – Tannay – Mailly-le-Château : 92 km – 42 locks – 22 hours
One week
Mailly-le-Château – Clamecy – Corbigny – Mailly-le-Château : 128 km – 66 locks – 36 hours
One week one way
Mailly-le-Château – Châtillon-en-Bazois : 90 km – 71 locks – 31 hours
Two weeks one way
Mailly-le-Château – Briare : 262 km – 99 locks – 61 hours