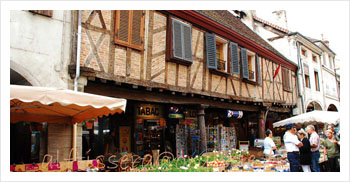 The Seille River, a tributary of the River Saône, is a superb river which runs through the Bresse Bourguignonne area, famous for its chickens "poulets de Bresse". There you can discover the quiet charms of its wetlands and its half-timbered houses. From Louhans, you can cruise through a wildlife reserve created in 1980 and its mosaic of different natural environments like marshy ponds, peat bogs and dunes covered with lichens and moss. Louhans is a vibrant and picturesque city, its main street lined with 157 arcades and frontages from the 16th century. Every Monday it hosts the famous farmers market. You can also reach the River Saône, and then the Santenay or Mâcon vineyards.
Informations
TO SEE: Cuisery, village of the book, The center EDE, The vineyards of Mâconnais
TO TASTE: Chickens of Bresse, frogs.
TO KNOW: the Seille : A network of ponds, dunes and peat bogs sheltering a large number of migratory birds, among which are the threatened species and rare botanical species.
MOST INPORTANT: The architecture of bressanes farms.
Photos
Videos
Photographe Assénat
Globalgrasshopper
Tourist attractions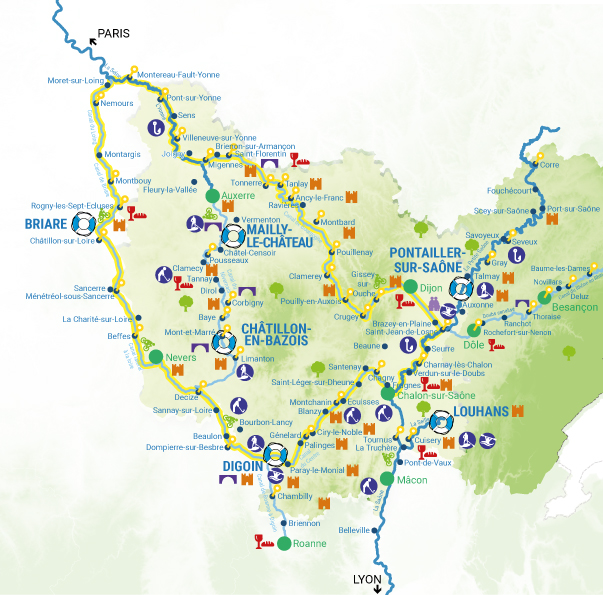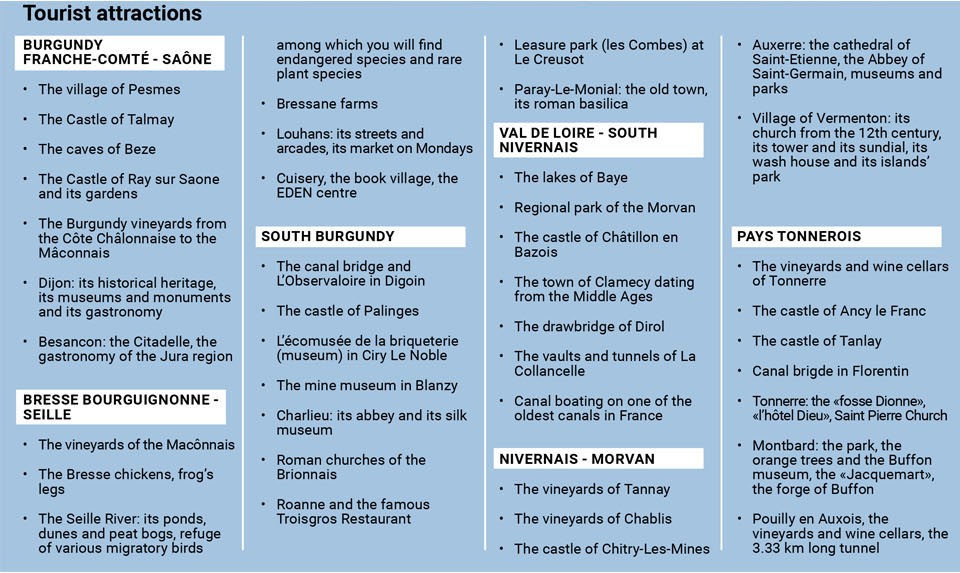 Discover all our tourist information from Louhans. Go off to explore the Country of Bresse Bourguignonne and navigate the Saône or the Seille by renting a boat without licence. Visit Louhans, livened up and picturesque city, and discover the Nature reserve of Truchère Ratenelle.
To know the tourist information from Louhans, you can open the interactive map in Google Maps by clicking the map below.
Routes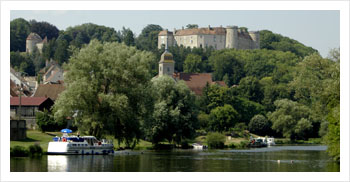 Week-end
Louhans, La Truchère, Louhans : 76 km, 6 locks, 12 hours
Mini week
Louhans, Châlon-sur-Saône, Verdun sur Doubs, Louhans : 200 km, 10 locks, 22 hours
Louhans, Mâcon, Tournus, Châlon sur Saône, Louhans : 196 km, 10 locks, 21 hours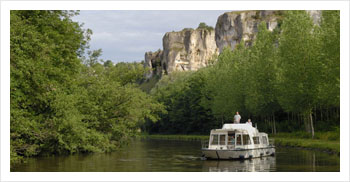 One week
Louhans, Châlon-sur-Saône, Santenay, Saint Léger sur Dheune, Louhans : 222 km, 42 locks, 35 hours
Louhans, St Jean de Losne, Louhans : 270 km, 14 locks, 28 hours
One week one-way
Louhans, Pontailler sur Saône : 172 km, 9 locks, 25 hours
Louhans, Chagny, Pontailler sur Saône : 213 km, 33 locks, 31 hours
Two weeks
Louhans, Digoin, Louhans : 384 km, 132 locks, 69 hours